Sara Haggouch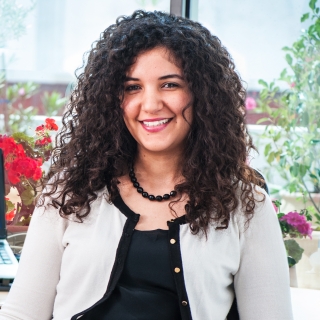 "I joined P&G as an intern in Customer business development department and worked on the launch of one of our famous brands. Before joining, I never thought that an intern could be as useful and challenged as I was during my internship. I was given important responsibilities and opportunities starting from Day 1.
This internship was an extremely exciting opportunity that helped me build my skills and comforted my desire to join P&G.
I studied marketing but have always been passionate about HR. P&G helped me combine both my passion and career interest by offering me  the opportunity to join the Human Resources team as the talent supply manager for North West Africa. I worked on developing a new recruiting strategy for P&G in Morocco and Algeria and after one year, I was given additional responsibilities of learning and talent development. This role enabled me to use further my marketing education, I have led the revamping/rebranding of the whole training program through introducing the "P&G Leadership Academy" which enabled me to delight and better serve my consumers (employees). During this assignment I had the opportunity to collaborate with colleagues all over the world and attend many trainings and meetings abroad.
I'm now an HR Business account Manager for 2 departments playing the role of a strategic business partner supporting and enabling employees to deliver business goals."